Reuters, CairoThursday, 2 June 2016
The search zone for the crashed EgyptAir flight recorders has been narrowed to 2 kilometers from 5 kilometers after a vessel picked up a signal from one of the black boxes, a source on the investigation committee said on Thursday.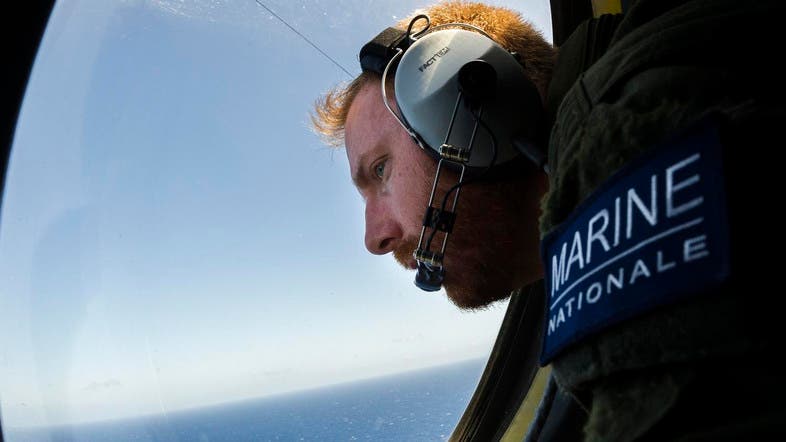 A French solider aboard an aircraft looking out a window during searches for debris from the crashed EgyptAir flight MS804. (AFP)
The source denied French media reports claiming the EgyptAir plane had emitted a series of warnings during flights that took off in the 24 hours preceding the crash.
Investigators are searching in some of the deepest waters of the Mediterranean for flight recorders from the Airbus A320 which crashed on May 19, killing 66 people.
The jet's flight recorders or "black boxes" are designed to emit acoustic signals for 30 days after a crash, giving search teams fewer than three weeks to spot them in waters up to 9,840-feet (3,000-meters) deep, which is on the edge of their range.