AFP,
Jerusalem Thursday, 2 June 2016
The head of Israel's foreign ministry said Thursday that France's bid to revive Israel-Palestinian peace talks was doomed to failure, like a 1916 colonial effort to carve up the Middle East.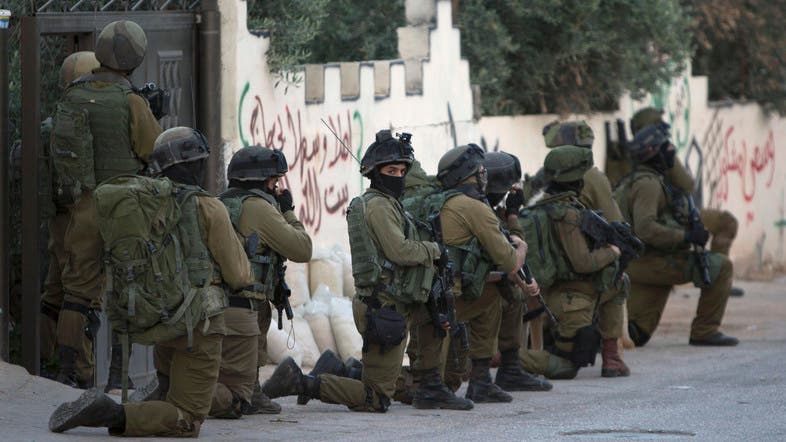 Israeli troops deploy during an army operation at West Bank village of Salem, near Nablus, Monday, May 30, 2016. Israeli troops patrolled the streets and searched houses for weapons before leaving the village. (AP)
"This effort utterly failed then and will completely fail today," Dore Gold told journalists on the eve of an international meeting in Paris, referring to the Sykes-Picot agreement to draw up the region's borders.
"The only way to get a stable regional arrangement that will allow us to create real peace in the Middle East is if the parties of the region come to understandings between them," Gold said.
"We believe the Arab states would give backing to direct negotiations between Israel and the Palestinians," the foreign ministry's director general added.
"Therefore we prefer a Middle Eastern process and not a process that somebody is trying to create in Paris."
According to French diplomatic sources, the fresh peace push would center on the 2002 Saudi peace initiative.