By
Staff writer, Al Arabiya English Saturday, 25 February 2017
Saudi Foreign Minister Adel al-Jubeir has arrived in Baghdad for an official visit.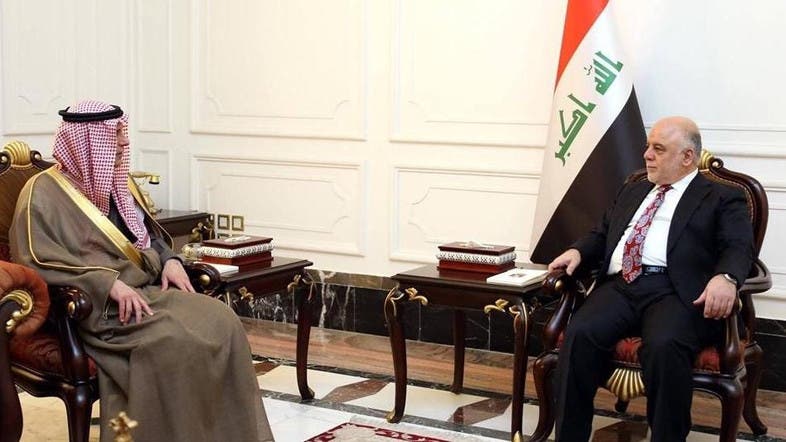 Saudi foreign minister Adel al-Jubeir With Iraqi premier Haidar al-Abadi . (Supplied)
This is the first visit for al-Jubeir to Iraq since 2003, the website of pro-Kurdistan Democratic Party (KDP) Kurdistan 24 (K24) TV reported.
The website added that Al-Jubeir is expected to discuss with Iraqi officials several issues, including the Iranian influence in the region as well as the role of the Popular Mobilization Forces (PMF) in Iraq.
The visit, is the first formal visit by Saudi official to Iraq since 1990.