Staff writer, Al Arabiya EnglishTuesday, 21 March 2017
Britain will follow the United States in banning carry-on electronic goods from passanger cabins on inbound flghts from Egypt, Jordan, Lebanon, Saudi Arabia, Tunisia and Turkey.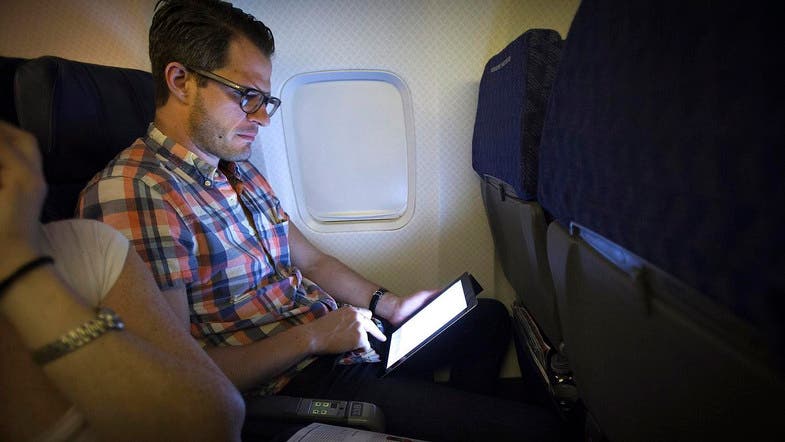 Homeland Security Department stepped up security of US-bound flights, requiring tougher screening of mobile phones and other electronic devices to the United States. (File Photo: AP)

"Our top priority will always be to maintain the safety of British nationals," a spokesman said after the US imposed a similar ban, warning that extremists plan to target planes with bombs in electronic devices.
The United States warned on Tuesday that extremists plan to target passenger jets with bombs hidden in electronic devices, and banned carrying them onto flights from 10 Middle East airports.
Senior US officials told reporters that nine airlines from eight countries had been given 96 hours, beginning at 3:00 am, to ban devices bigger than a cellphone or smartphone from the cabin.