Staff writer, Al Arabiya EnglishFriday, 10 March 2017
The Gulf Cooperation Council Secretary-General said that the GCC supported the efforts of the UN Envoy to Yemen after his meeting on Thursday.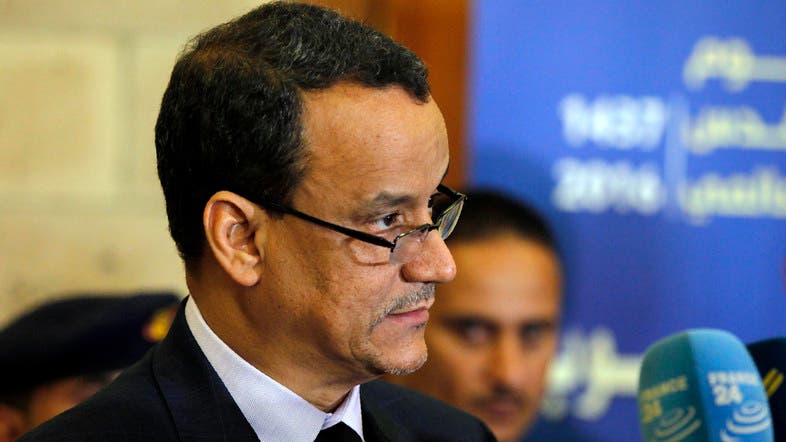 The United Nations Special Envoy to Yemen Ismail Ould Cheikh Ahmed speaks during a press conference. (File photo: AFP)

Dr. Abdullatif bin Rashid Alzayani discussed the current political, security and humanitarian situation in Yemen with Ismail Ould Cheikh and the envoy's efforts to mediate peace between the warring sides.
The two sides reviewed the efforts of the UN Envoy to pursue the peace consultations and push the political process forward in Yemen on the basis of the GCC initiative, the outcome of the national dialogue and the UN Security Council International Resolution 2216.
Alzayani reiterated the GCC support to the efforts of the UN envoy to pursue the peace consultations in Yemen, stressing the keenness of the member states on achieving stability in Yemen and ensuring humanitarian relief aid reaches the Yemeni people in order to alleviate their suffering.