Al Arabiya News ChannelWednesday, 1 March 2017
Coinciding with Saudi Arabia's King Salman bin Abdulaziz's visit to Indonesia as part of a month-long Asia tour, Al Arabiya's Turki Aldakhil sat down with Indonesian President Joko Widodo on spoke on several important files relating to his country and the Arab world.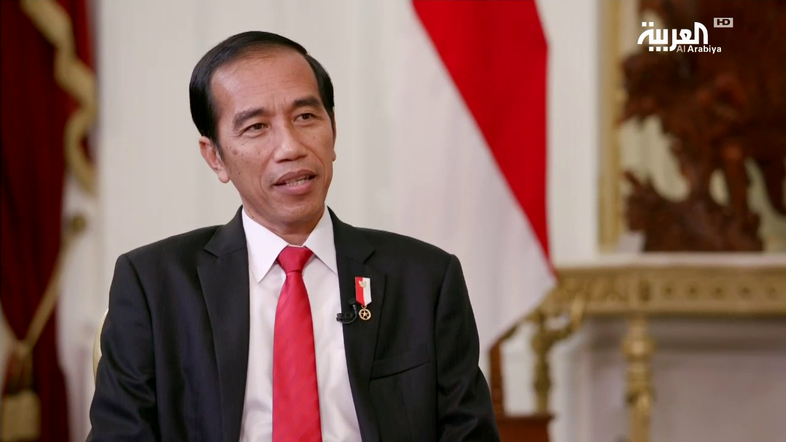 Widodo told Aldakhil that improving strategic relations with Saudi Arabia will be on the forefront of several discussions when King Salman visits on Wednesday, among them a pact expected to be signed concerning the efforts to combat extremism and terrorism.
The king's visit to Indonesia comes as fringe Islamist groups grow in influence and Muslim leaders take an increasingly strict line on Islamic issues, which is at odds with Indonesia's traditional brand of moderate "Islam Nusantara".
The following is the full transcript of Aldakhil's interview with President Widodo.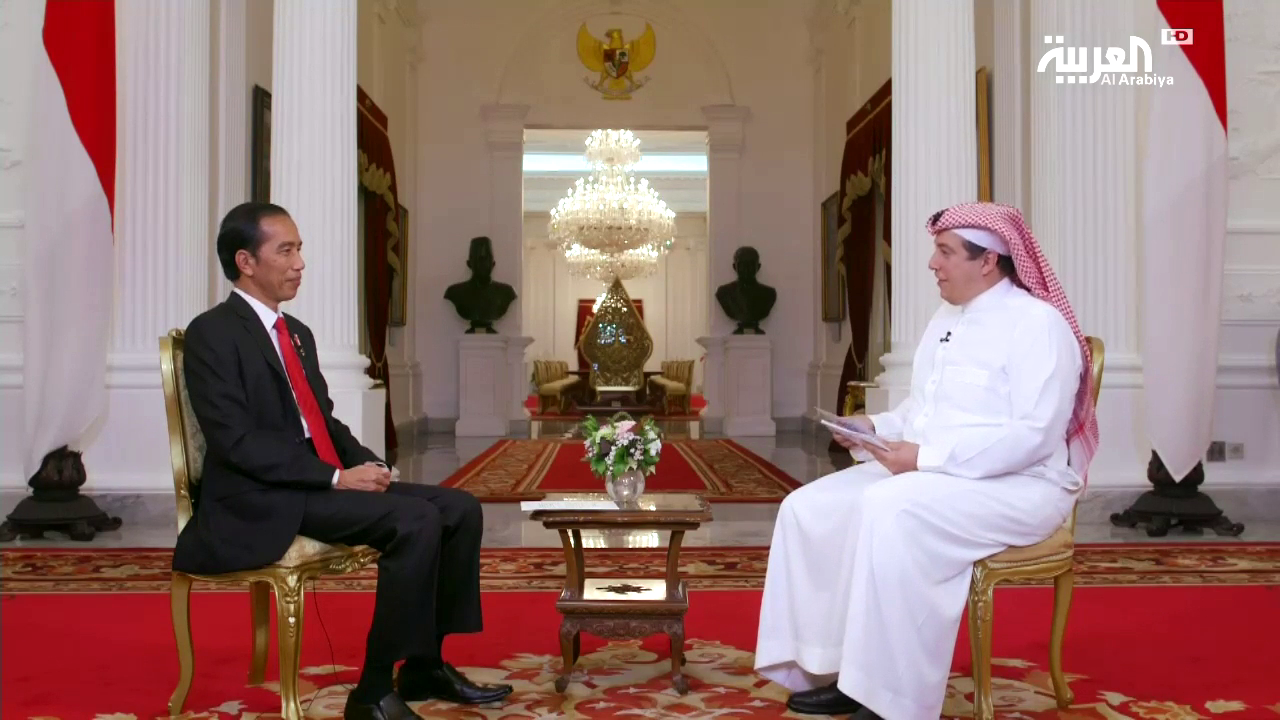 Turki Aldakhil: Islam was introduced in Indonesia by Arab and Muslim traders hundreds of years ago. How can you describe Indonesia's relationship with Arabs today? Do Arabs have any place in your Foreign policy? I ask this question, because some believe that during the 1980s, the Indonesian-Arab relations were stronger compared to today.
President Joko Widodo: Indonesia considers The Kingdom of Saudi Arabia as a strategic partner in raising the reputation of Islam as a religion of mercy in the world. As such, we would like to develop the relationship between Indonesia and Saudi Arabia even more, especially in the field of investment, culture and education, and this is something very important. Indonesia has the largest Muslim population in the world; consequently, we hope to develop and strengthen the relationships between the two, mainly in the field of investment, education and tourism.
Turki Aldakhil: Mr. President, the Custodian of the Two Holy Mosques King Salman bin Abdulaziz will embark on an official visit to Indonesia, which is a first. For 46 years, no Saudi leader visited Indonesia, how do you assess this visit?
President Joko Widodo: This is a historic visit, thankfully after 46 years, after the visit of the late King Faisal bin Abdulaziz, The Custodian of the Two Holy Mosques King Salman bin Abdulaziz will pay a visit to Indonesia, and we hope that his delegation, which includes ten ministers, will solidify the relationship between the two countries.
Turki Aldakhil: Mr. President, the media has compared you with French President Francois Hollande after ISIS attacked both Indonesia and France. While he stated that his country is at war, you assuaged your citizens', and launched the hashtag #WeAreNotAfraid. Are you really not afraid of ISIS?
Read more: english.alarabiya.net