Staff writer, Al Arabiya.netWednesday, 22 March 2017
The US administration banned passengers on some international flights heading to the United States, from carrying medium and large electronic devices with them on the plane.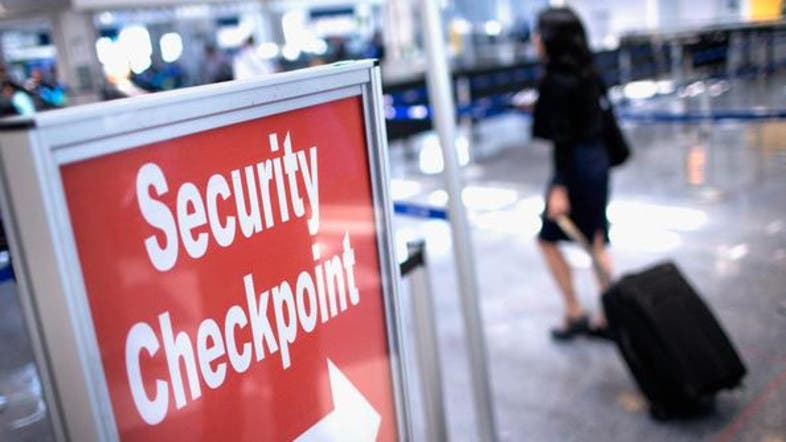 A sign directs travelers to a security checkpoint staffed by Transportation Security Administration (TSA) workers at O'Hare Airport on June 2, 2015 in Chicago. (AFP)

This decision was not clear and many questions were raised about which devices are prohibited and what passengers have been affected by the ban.
The US Department of Homeland Security answered these questions in a statement entitled "Aviation Security Enhancements for Select Last Point of Departure Airports with Commercial Flights to the United States."
The statement pointed out that "evaluated intelligence indicates that terrorist groups continue to target commercial aviation and are seeking to find new methods to undertake their operations, including smuggling explosive devices in various consumer items." Based on the above-mentioned information, "homeland Security Secretary John Kelly and acting administrator Huban Gowadia, decided that it is prudent to enhance security, to include airport security procedures for passengers at certain last point of departure airports to the United States."
According to the Department of Homeland Security, these reinforcements will be implemented in 10 airports and did not specify airlines as it was rumored yesterday.