AgenciesThursday, 23 March 2017
The man behind the London terror attack was born in Britain and had been investigated for violent extremism "some years ago" by the MI5 intelligence service, Prime Minister Theresa May said on Thursday.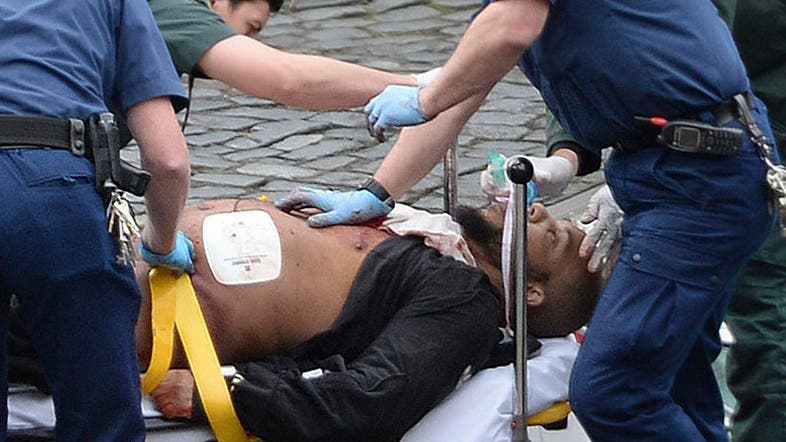 An attacker is treated by emergency services outside the Houses of Parliament London, Wednesday, March 22, 2017. (File photo: AP)

"The man was British born and... some years ago he was once investigated by MI5 in relation to concerns about violent extremism," she told parliament, adding: "He was not part of the current intelligence picture."
Mark Rowley said the latest figures were that there were four dead including the attacker and 29 people being treated in hospital, seven of whom were in a critical condition. Police had said late on Wednesday that the death toll was five.
Rowley said police had searched addresses in London, Birmingham and other parts of the country in their investigation.
"It is still our belief ... that this attacker acted alone and was inspired by international terrorism. At this stage we have no specific information about further threats to the public," Rowley said.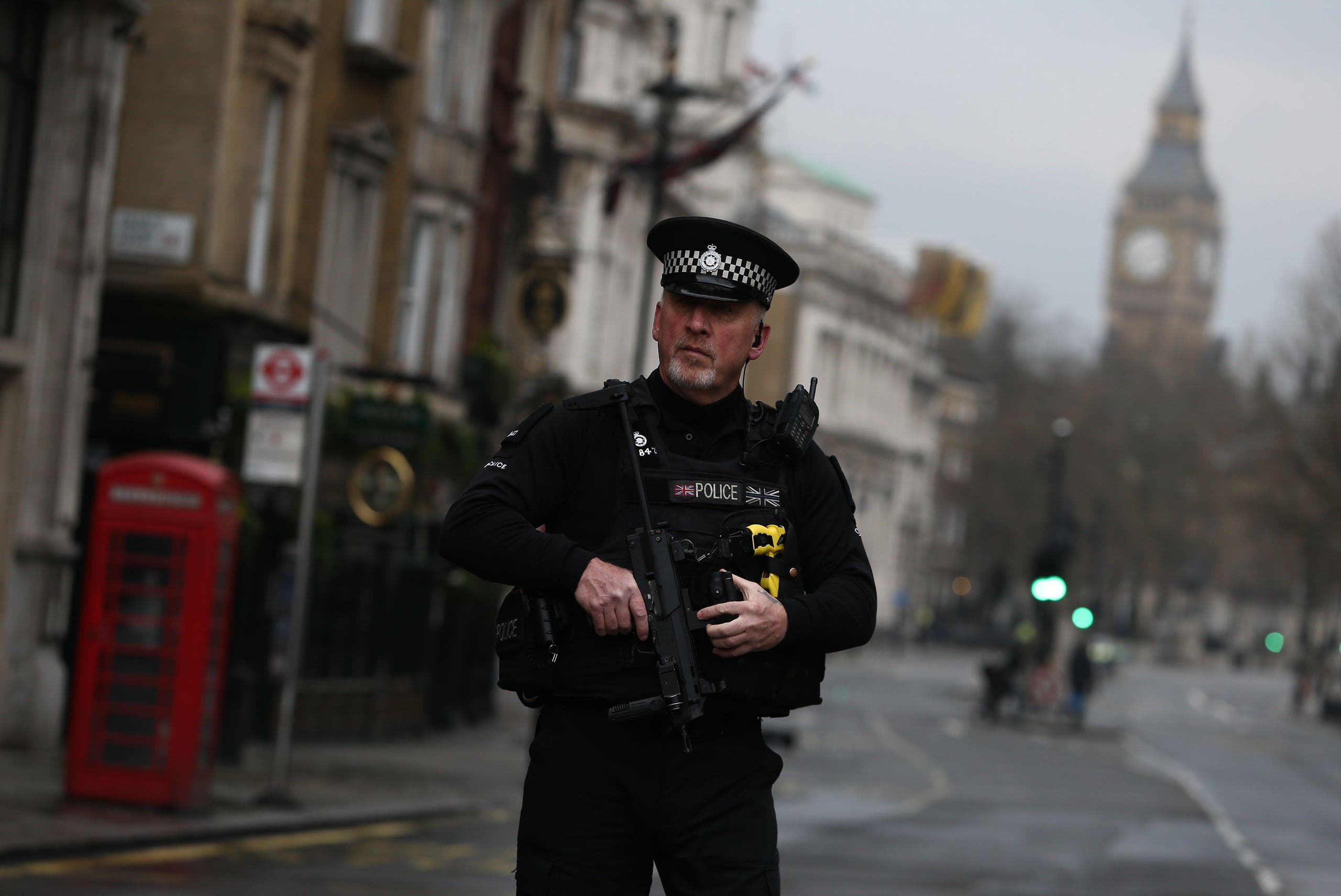 An armed police officer stands on Whitehall the morning after an attack by a man driving a car and weilding a knife left five people dead and dozens injured, in London, Britain, March 23, 2017.(Reuters )
He said there was a mix of nationalities among the dead but gave no details. The victims were a policeman who was stabbed and two members of the public, a woman in her mid-40s and a man in his mid-50s.
The fourth dead was the assailant.
Police believe they know the identity of the attacker but have not named him.
The attack on Wednesday started when the assailant sped across Westminster Bridge in a car, ramming pedestrians along the way. He then ran towards parliament and stabbed the policeman before he was shot.
Three French high-school students aged 15 or 16, who were on a school trip to London with fellow students from Brittany, were among the injured.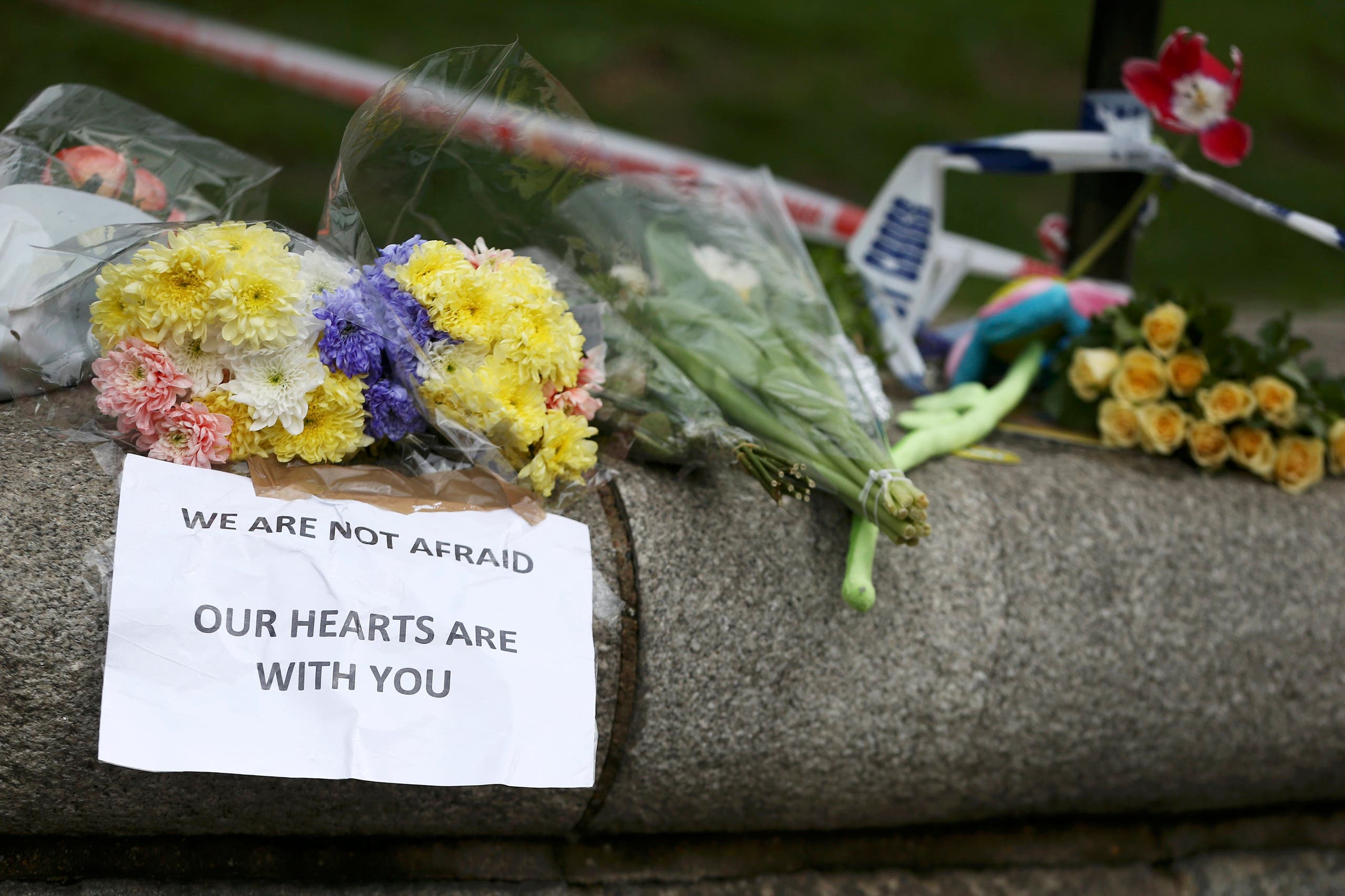 Flowers and messages are left near the scene of an attack by a man driving a car and weilding a knife left five people dead and dozens injured, in London, Britain, March 23, 2017. (Reuters)
French Foreign Minister Jean-Marc Ayrault was expected to arrive in London to visit them at hospital, French media reported.
Westminster Bridge remained cordoned off with a strong police presence. The nearby Westminster underground train station, normally a busy hub in the morning rush hour, was not accessible from street level as it was within the cordon.
Parliament was due to convene later in what Prime Minister Theresa May said late on Wednesday was a sign that the attack would not disrupt British democracy or normal life in the capital.