By
Ismaeel Naar Al Arabiya EnglishMonday, 6 March 2017
Female Muslim athletes will finally have representation in global athletic sportswear after Nike announced it is launching the Nike Pro Hijab.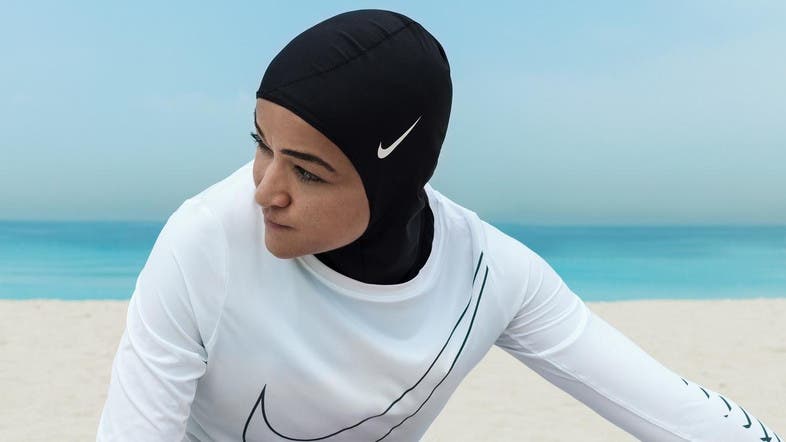 Nike+ Run Club Coach Manal Rostom from Egypt is one of the first to test the Nike Hijab Pro. (Photo: Nike)

A source from Nike confirmed the recent viral video campaign that went featuring Middle Eastern female athletes and titled "What will they say about you?" was just a precursor for the launch of the Nike Pro Hijab, which will be made available starting in Spring 2018.
"The Nike Pro Hijab may have been more than a year in the making, but its impetus can be traced much further back, to an ongoing cultural shift that has seen more women than ever embracing sport," a statement from Nike read.
"This movement first permeated international consciousness in 2012, when a hijabi runner took the global stage in London," the statement added.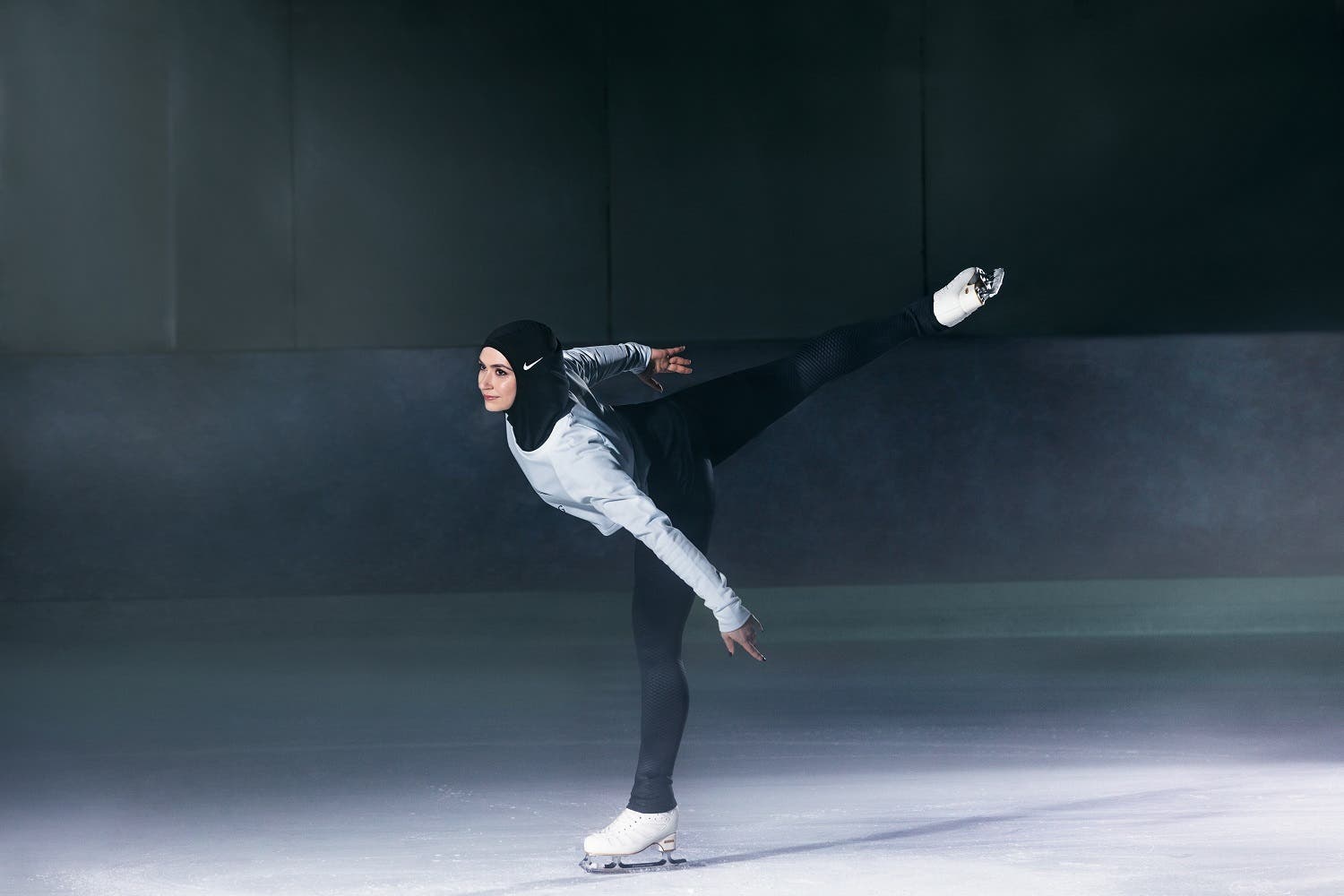 Emirati figure skater Zahra Lari is another athlete who has tested the Nike Pro Hijab. (Photo: Nike)
The runner Nike refers to is Saudi Arabia's Sarah Attar, who competed 800m heats at the London Olympics. Before her, Bahraini sprinter Ruqaya al-Ghasra also competed with a hijab during the Athens Olympics in 2004 and in Beijing four years later.
"The Nike Pro Hijab was designed as a direct result of our athletes telling us they needed this product to perform better, and we hope that it will help athletes around the world do just that," Global Nike Spokeswoman Megan Saalfeld told Al Arabiya English.
Saalfeld said the whole concept of launching an athletic hijab came after Emirati female Olympic weightlifting athlete Amna Al Haddad visited Nike's Sport Research Lab at their global headquarters in Oregon.
Haddad complained that she only had one hijab that worked for her, and that she had to wash it by-hand each night in the sink during a competition.
"From there, we worked with Amna and a variety of other athletes to see what they needed and wanted in a performance hijab. What we heard was that women were looking for a lightweight and breathable solution that would stay in place without concern of shifting," Saalfeld told Al Arabiya English.