Staff writer, Al Arabiya EnglishTuesday, 2 May 2017
Abu Dhabi Crown Prince Sheikh Mohamed bin Zayed Al Nahyan discussed the promotion of bilateral ties between the UAE and Germany with Chancellor Angela Merkel on Monday.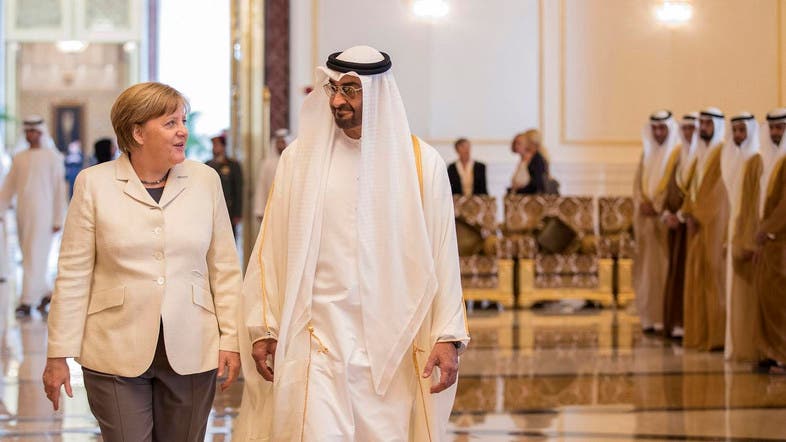 German chancellor Angela Merkel, left, is received by Crown Prince of Abu Dhabi and Deputy Supreme Commander of the UAE Armed Forces Sheikh Mohammed bin Zayed al-Nahayan in Abu Dhabi, United Arab Emirates. (AP)
According to the UAE press agency, WAM: "Sheikh Mohamed welcomed Merkel in the UAE and focused on regional and international issues of mutual interest to assert the strong friendship between the people of both countries."
During the meeting, attended by National Security Adviser Sheikh Tahnoun bin Zayed Al Nahyan, bilateral relations covering political, economic and development areas, as well as current partnerships between both countries and the ways to strengthen them were discussed.
Both parties addressed issues concerning Syria, Libya and Yemen, and the efforts of both countries to combat extremist and terrorist groups, and their mutual co-ordination to support the stability and security in the region. Read more:
henglish.alarabiya.net