AgenciesSunday, 7 May 2017
Emmanuel Macron has been elected to lead France as president on Sunday after winning 65.5 percent of the votes over far-right candidate Marine Le Pen.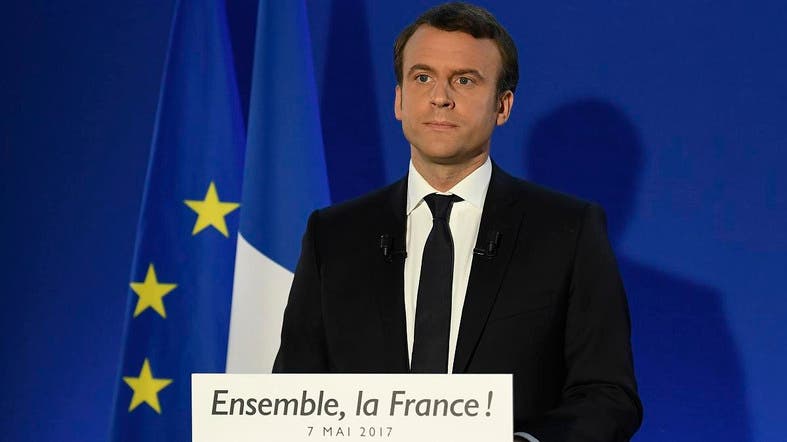 French presidential election candidate for the En Marche ! movement Emmanuel Macron delivers a speech at his campaign headquarters in Paris on May 7, 2017. (AFP)
Macron, who has a business-friendly vision of European integration, defeated Le Pen, a far-right nationalist who threatened to take France out of the European Union.
Macron told AFP that his victory in Sunday's election represented "hope" and a "new chapter" for France.
"A new chapter in our long history begins tonight. I want it to be one of hope and renewed confidence," Macron said.
German Chancellor Angela Merkel's spokesman welcomed Macron's resounding win in France's presidential election on Sunday as a "victory for a strong and united Europe".
"Congratulations, @EmmanuelMacron. Your victory is a victory for a strong and united Europe and for French-German friendship," wrote Steffen Seibert in French and German on Twitter.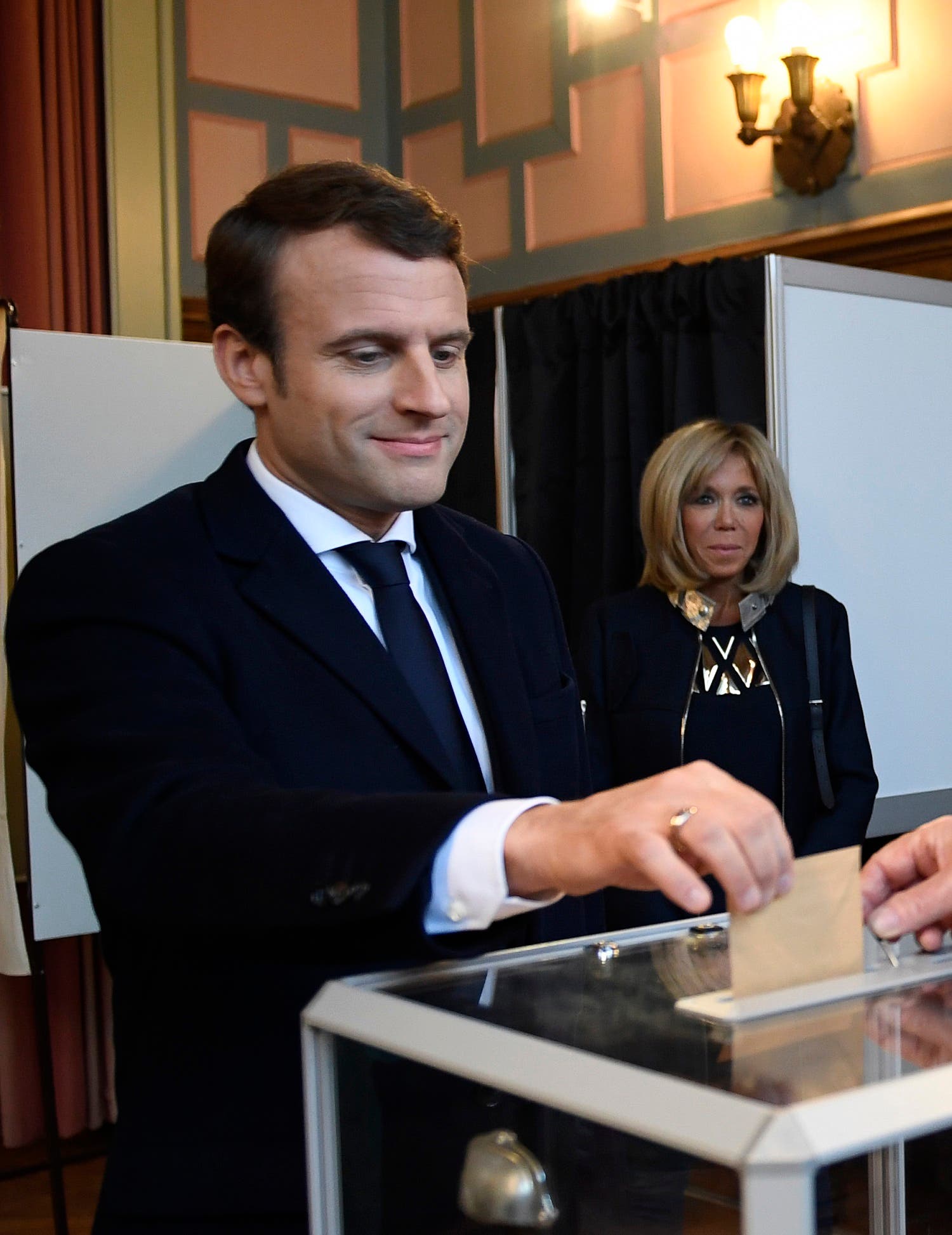 French presidential election candidate Emmanuel Macron (left) casts his ballot, as his wife Brigitte Trogneux looks on, in Le Touquet, northern France. (AFP)
Turnout in the French presidential run-off election was 65.30 percent at 1500 GMT on Sunday, lower than both the first round and the 2012 vote, data from the interior ministry showed.
The figure was 6.6 points lower than in the 2012 run-off for president, and about four points down from this year's first round of voting on April 23.
The unusually tense and unpredictable French presidential campaign ended with a hacking attack and document leak targeting Macron on Friday night. France's government cybersecurity agency is investigating the hack.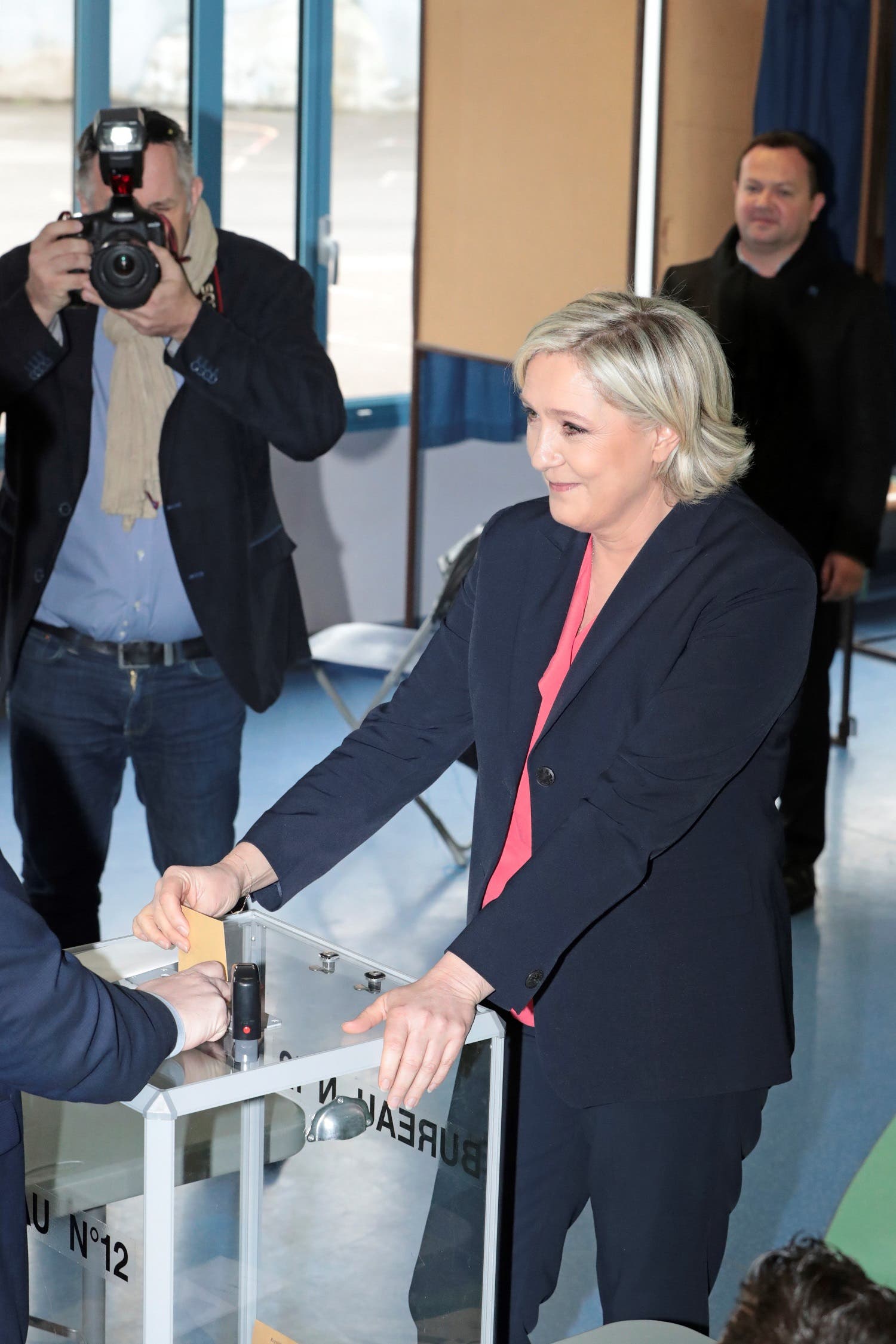 Marine Le Pen casts her ballot at a polling station in Henin-Beaumont, north-western France. (AFP)
Either candidate would lead France into uncharted territory, since neither comes from the mainstream parties that dominate parliament and have run the country for decades.
After a tumultuous election campaign filled with scandal and surprises, voters will decide on Sunday whether a pro-European Union centrist or an anti-EU, anti-immigration far-rightist will lead them for the next five years.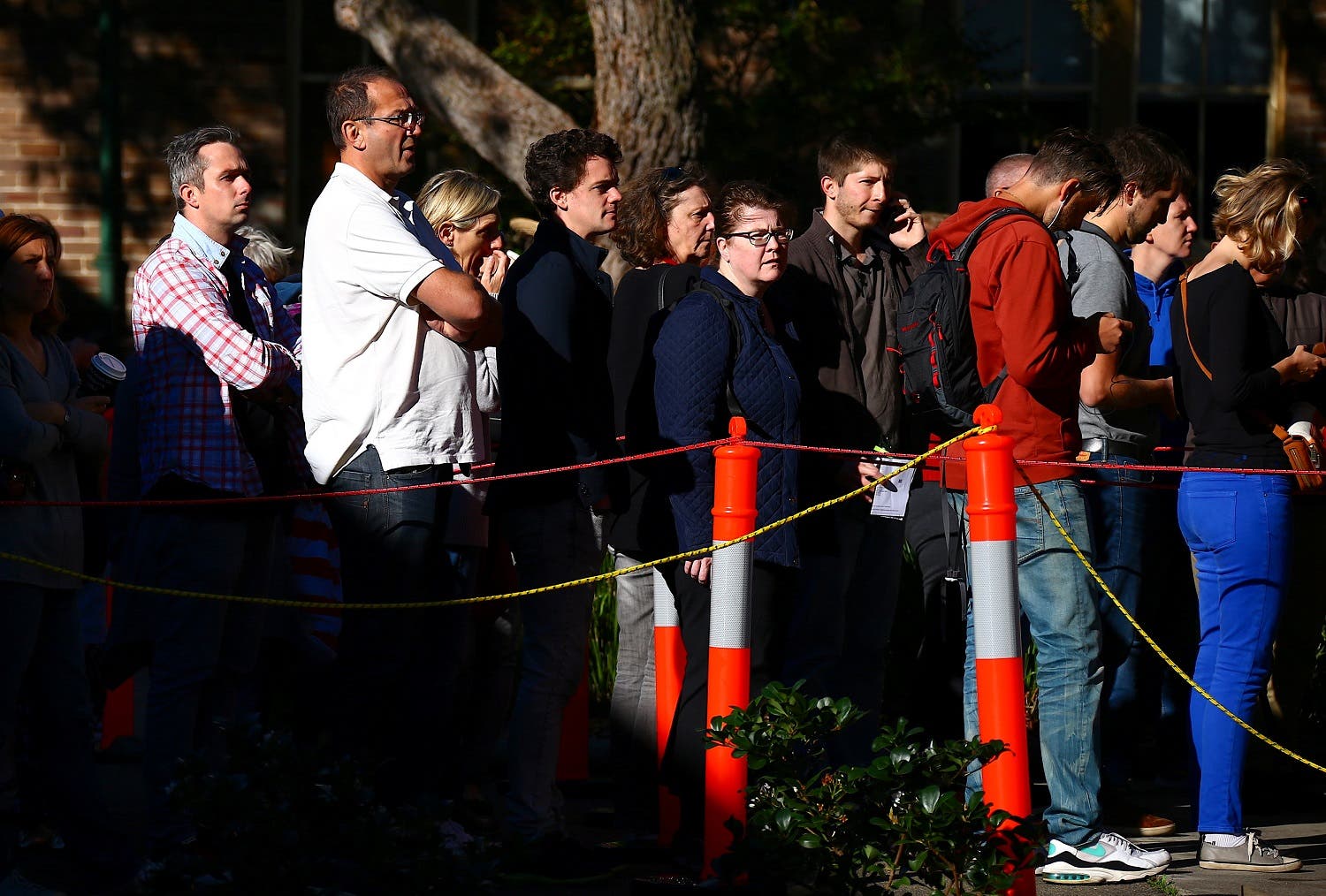 French nationals living in Australia stand in a line as they wait to cast their votes in the presidential poll located at a polling booth located at a school in Sydney, Australia, on May 7, 2017. (Reuters)
Sunday's election will in any case far from spell the end of the battle between mainstream and more radical policies in France, with parliamentary elections next month equally crucial.
Once the presidential ballot is over, attention will immediately switch to whether the winner will be able to count on a parliamentary majority. The first poll on the parliamentary election, published this week, showed that was within reach for Macron.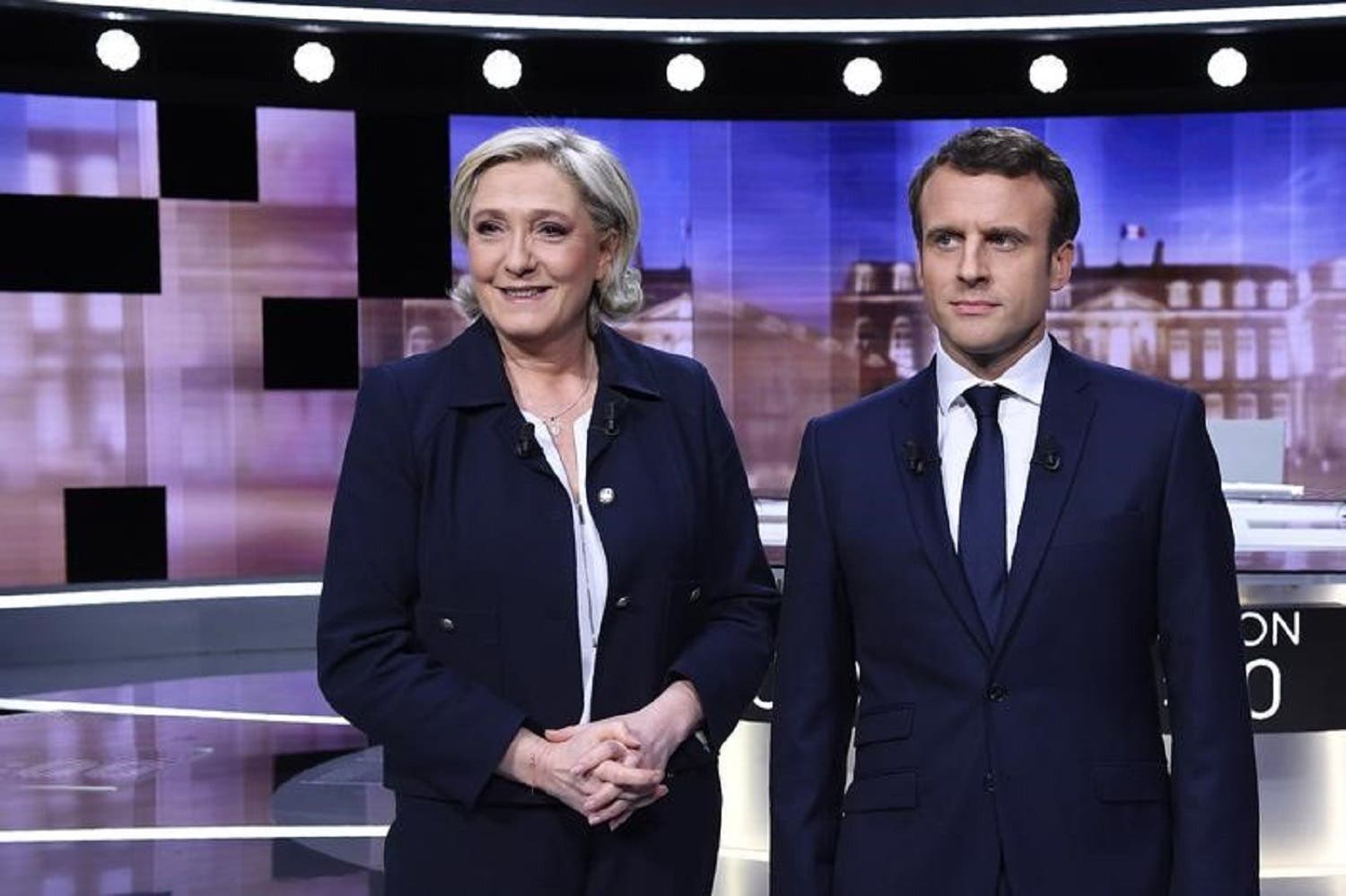 French presidential candidate Emmanuel Macron and far-right candidate Marine Le Pen before the start of a television debate in Paris on May 3, 2017. (Reuters)
Source: english.alarabiya.net