Al Arabiya with AgenciesWednesday, 17 May 2017
US President Donald Trump meets Saudi officials in Riyadh on Saturday and is expected to sign several agreements with the kingdom during his trip.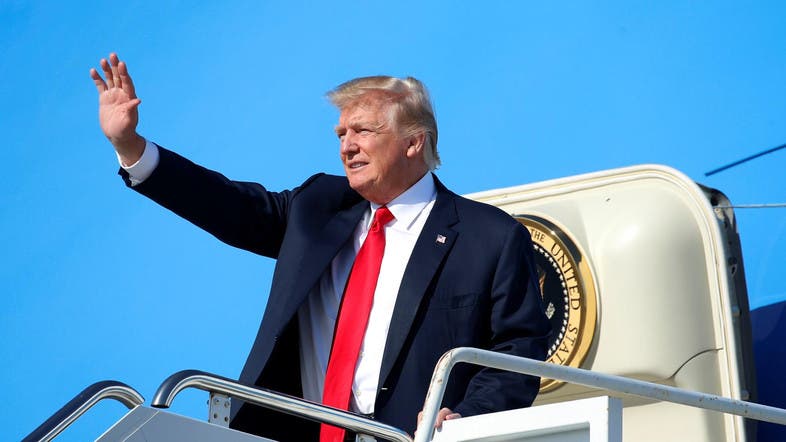 US President Donald Trump waves as he steps from Air Force One upon his arrival in West Palm Beach, Florida, US, February 17, 2017. (Reuters)
Trump will participate in a Twitter forum with young people, National Security Advisor H.R. McMaster said on Tuesday. The Twitter event will also host Malala Yousafazai and Twitter's Jack Dorsey.
Trump will meet with 56 Arab and Muslim leaders to discuss combating extremism and cracking down on illicit financing under the summit slogan "Together We Prevail".
He will also deliver a speech on "the need to confront radical ideology" and participate in the inauguration of a new center intended "to fight radicalism and promote moderation," McMaster said.
A website was launched detailing the agenda of the summits, which will include three separate meetings.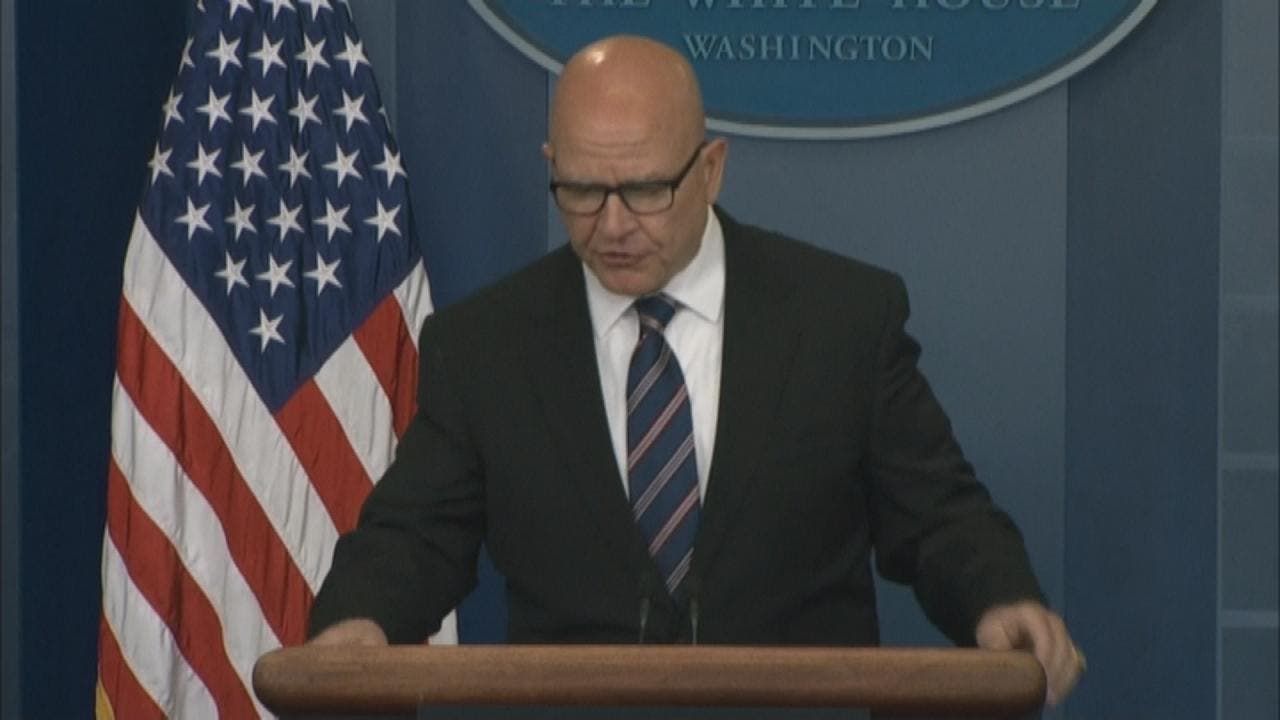 US Army Lieutenant General H.R. McMaster speaking at a press conference on Tuesday. (Screengrab)
An inaugural Saudi-U.S. CEO forum will be held in Riyadh on Saturday in which several deals are expected to be signed in defense, electricity, oil and gas, industrial and chemical sectors. New licenses for US companies to operate in the Kingdom also will be issued.
The CEO of state oil giant Saudi Aramco is expected to sign deals with top US companies to promote local manufacturing.
General Electric Co is due to sign several memoranda of understanding. Saudi Basic Industries Corp 2010.SE and US oil company Exxon Mobil Corp are also expected to sign a protocol agreement to develop their joint chemical project in Texas, a source close to the matter said.