Staff writer, Al Arabiya EnglishFriday, 23 June 2017
The Saudi Interior Ministry said on Friday that it has arrested five members of a cell that was planning an attack on the Grand Mosque area in Mecca.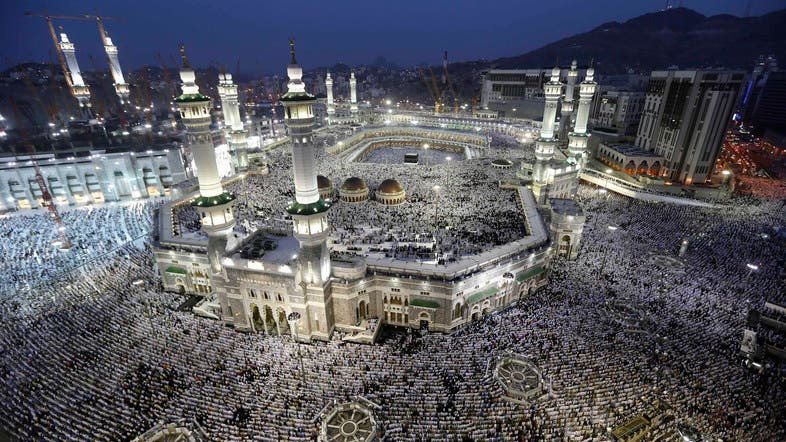 Muslim pilgrims circle the Kaaba as pray inside and outside the Grand mosque in Mecca, Saudi Arabia, Monday, Oct. 22, 2012. (File photo: AP)
Security forces in Saudi Arabia foiled a terror plot on Friday targeting the Grand Mosque in Mecca, the security spokesperson of the Saudi Interior Ministry, Mansour al-Turki said.
Security forces said the operation was planned by three terrorist groups, two based in Mecca and the thrid in Jeddah. The foiled attack targetted worshipers at the mosque, it said.
The first operation was foiled in Mecca in Assila district, while the second was thwarted in Ajyad al-Masafi neighborhood.
A suicide bomber, who was hiding in a house in the Ajyad neighborhood, opened fire on security forces and refusing to comply with calls to turn himself in. He later blew himself up after a crackdown on him.
Six people were injured and five members of the security forces were lightly injured.
Security forces arrested five of the accused, including a woman, who are currently being investigated.