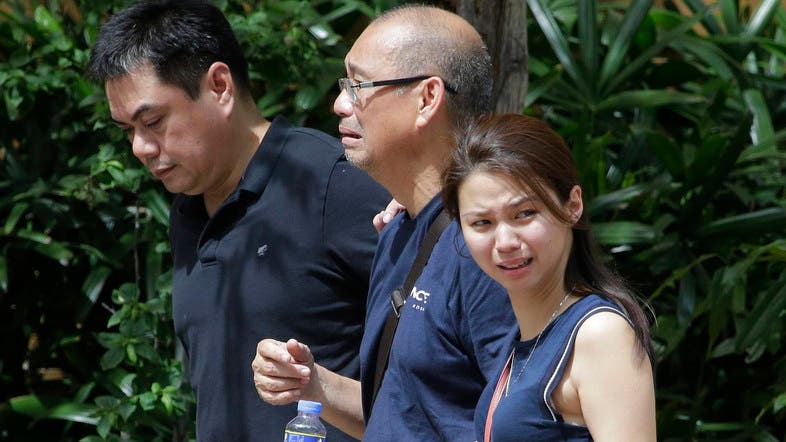 A family cries as they await the body of their relative to be recovered from a hotel at the Resorts World Manila complex, Friday, June 2, 2017, in Manila, Philippines. (AP)
AFP,
ManilaFriday, 2 June 2017
A gunman who set fire to a casino in the Philippine capital leading to the deaths of at least 36 people on Friday was not a terrorist, the president's spokesman said.
"This particular situation in Manila is not related in any way to a terrorist attack," presidential spokesman Ernesto Abella told reporters.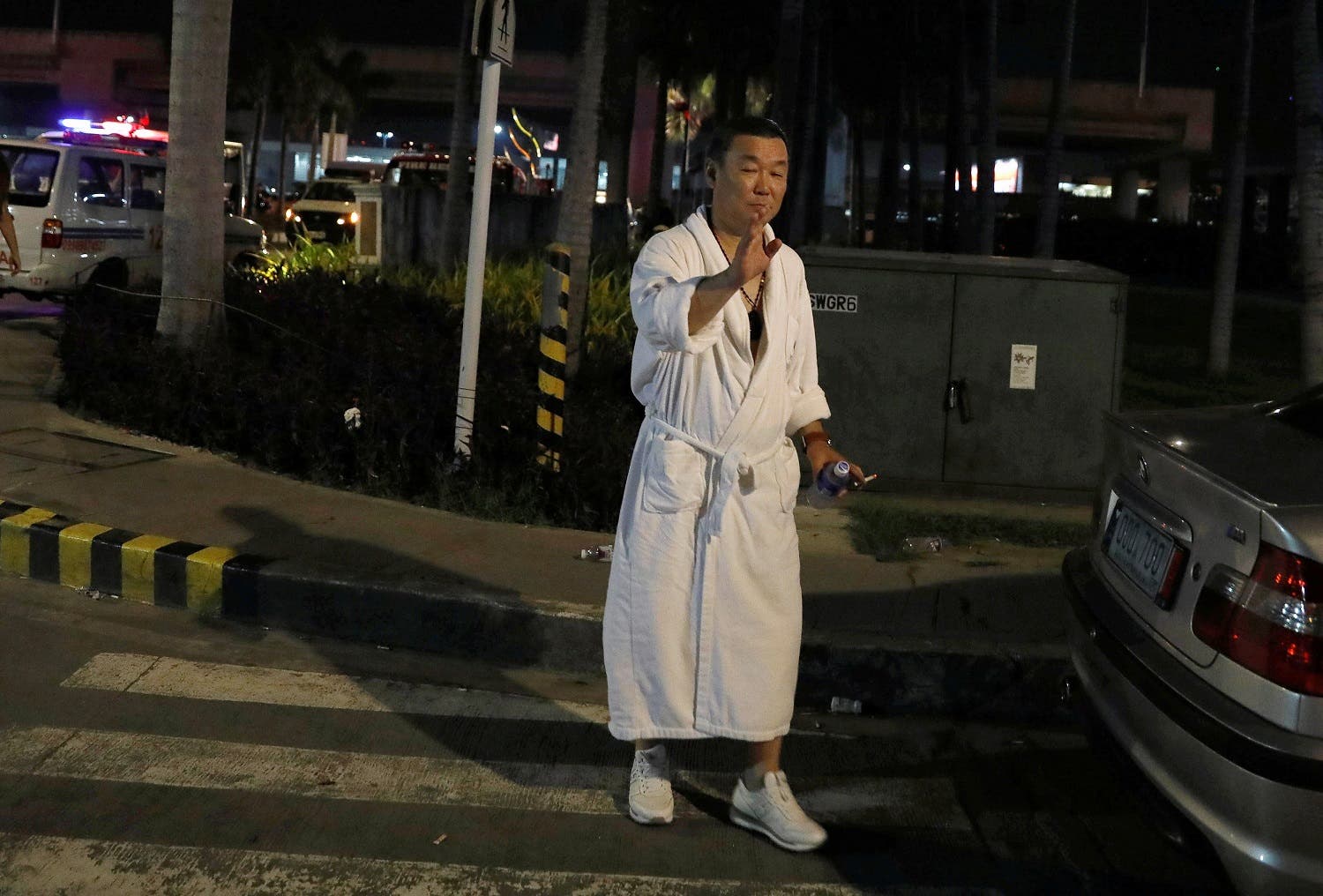 A tourist wearing a bathrobe gestures after he was evacuated from the Resorts World Manila after gunshots and explosions were heard in Pasay City, Metro Manila on June 2, 2017. (Reuters)
Looks Caucasian


It has also been revealed that the gunman who set fire was likely a foreigner, the Manila police chief said. "He looks caucasian, he talks English, he's big and he's white, so he's probably a foreigner," Manila police chief Oscar Albayalde told reporters.
According to a Ruters report, the Philippine police said on Friday they were looking at a "person of interest" in connection with the attack. Tomas Apolinario, chief of Manila's southern police district, said the person was still alive and was believed to be a Philippine national.
Source:
english.alarabiya.net