Staff writer, Al Arabiya EnglishTuesday, 20 June 2017
Darren Osborne, 47, was arrested on attempted murder when he drove a white van into Muslim worshipers who were taking part in Ramadan prayers at Muslim Welfare House and a nearby Finsbury Park Mosque, early Monday morning.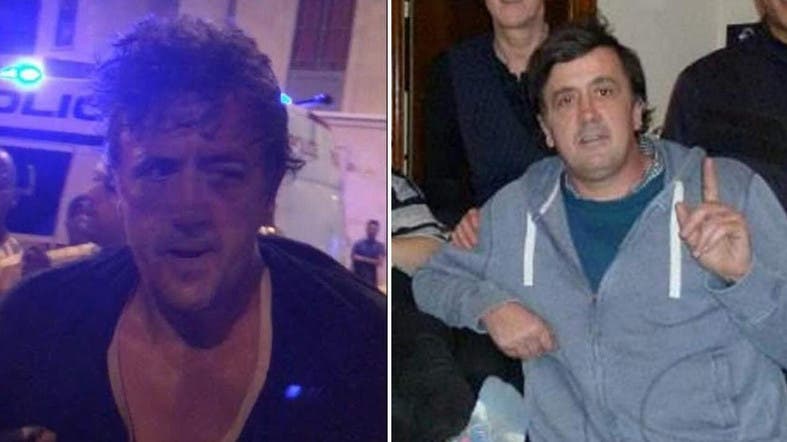 Father-of-four Darren Osborne, arrested for alleged attempt of murder at the Finsbury Park attack. (Courtesy: Facebook)

Father-of-four Osborne was not on the police's radar, and according to an Mail Online article, the suspect rented an £80-a-day van from South Wales before driving to the scene of the incident in north London.
Witnesses said that the man had to be restrained as he shouted hate words at Muslims, after the attack.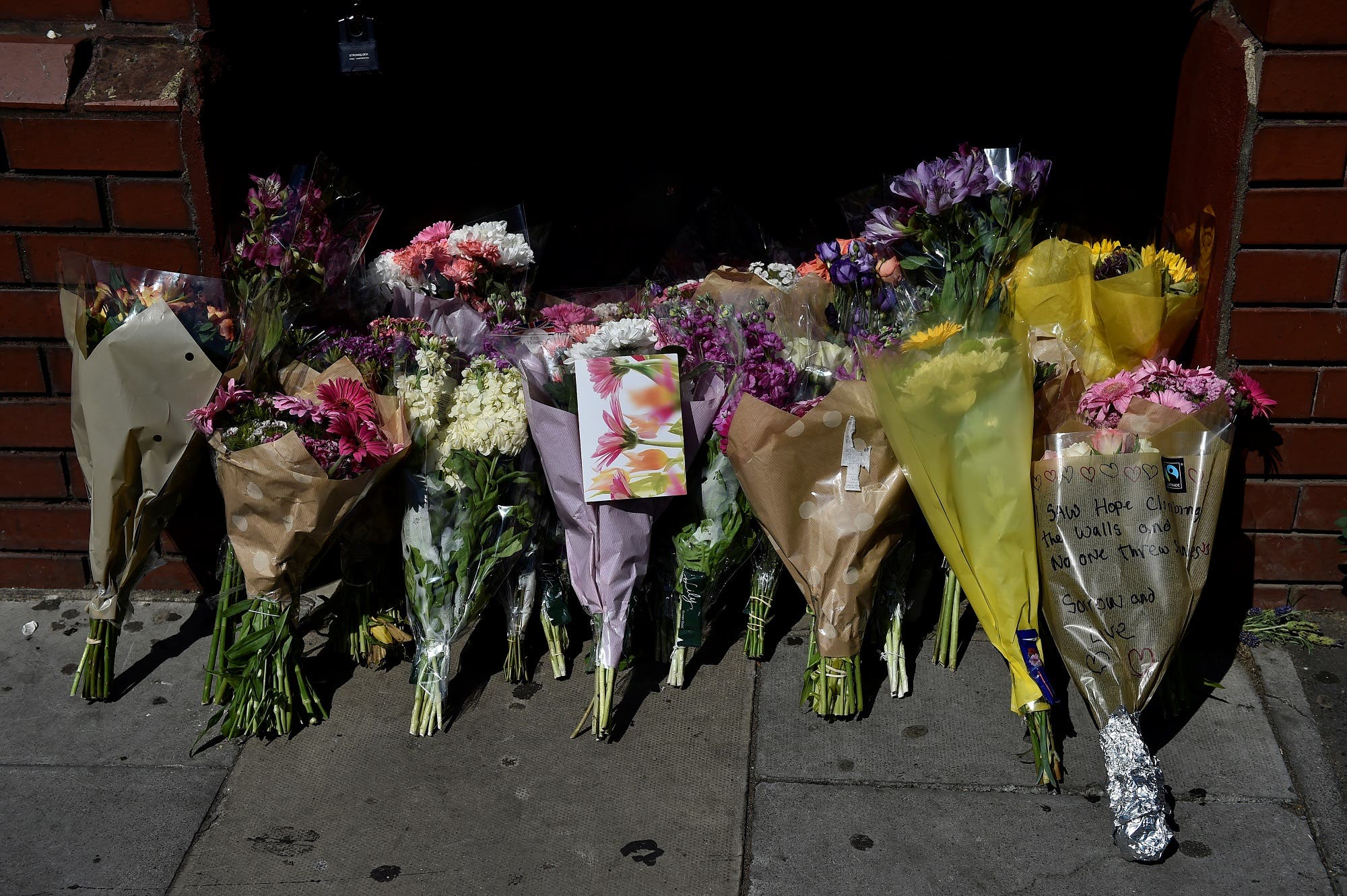 Flowers left near the scene the Finsbury Park attack where a van was driven at Muslims outside a mosque in North London on June 19, 2017. (Reuters)
Osborne was also said to be "drunk" the night before the attack, according to people at his local pub in Cardiff. One of the pub regulars added that the suspect was cursing Muslims the night before the attack.
The suspect's former friends said that Osborne was known for his temper. He was described as a "loud and aggressive" person who was always shouting at others who disagreed with him.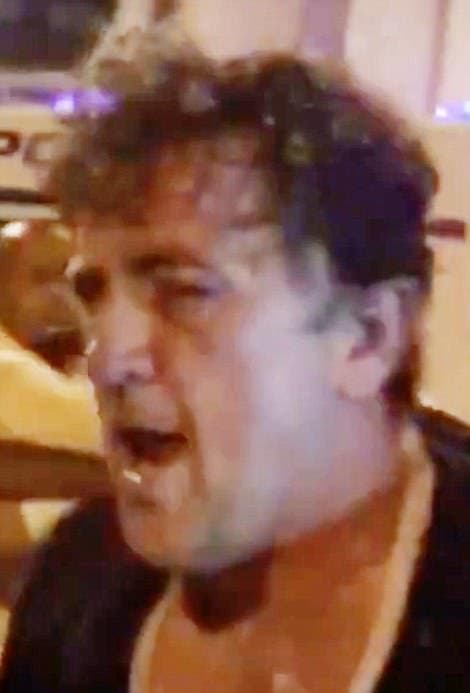 Finsbury Park attack suspect, Darren Osborne is often described as "loud and aggressive." (Courtesy: Mail Online)
After the attack, Osborne's mother, Christine Osborne, 72, said that she did not see her son in almost a month. She added that the attack is an "atrocity."
"He is disturbed, and has been on medication. He's unemployed at the moment. He's got problems, but he's also got a wife and four kids, and we can't talk to his partner Sarah, she's somewhere safe," Osborne's mother reportedly said.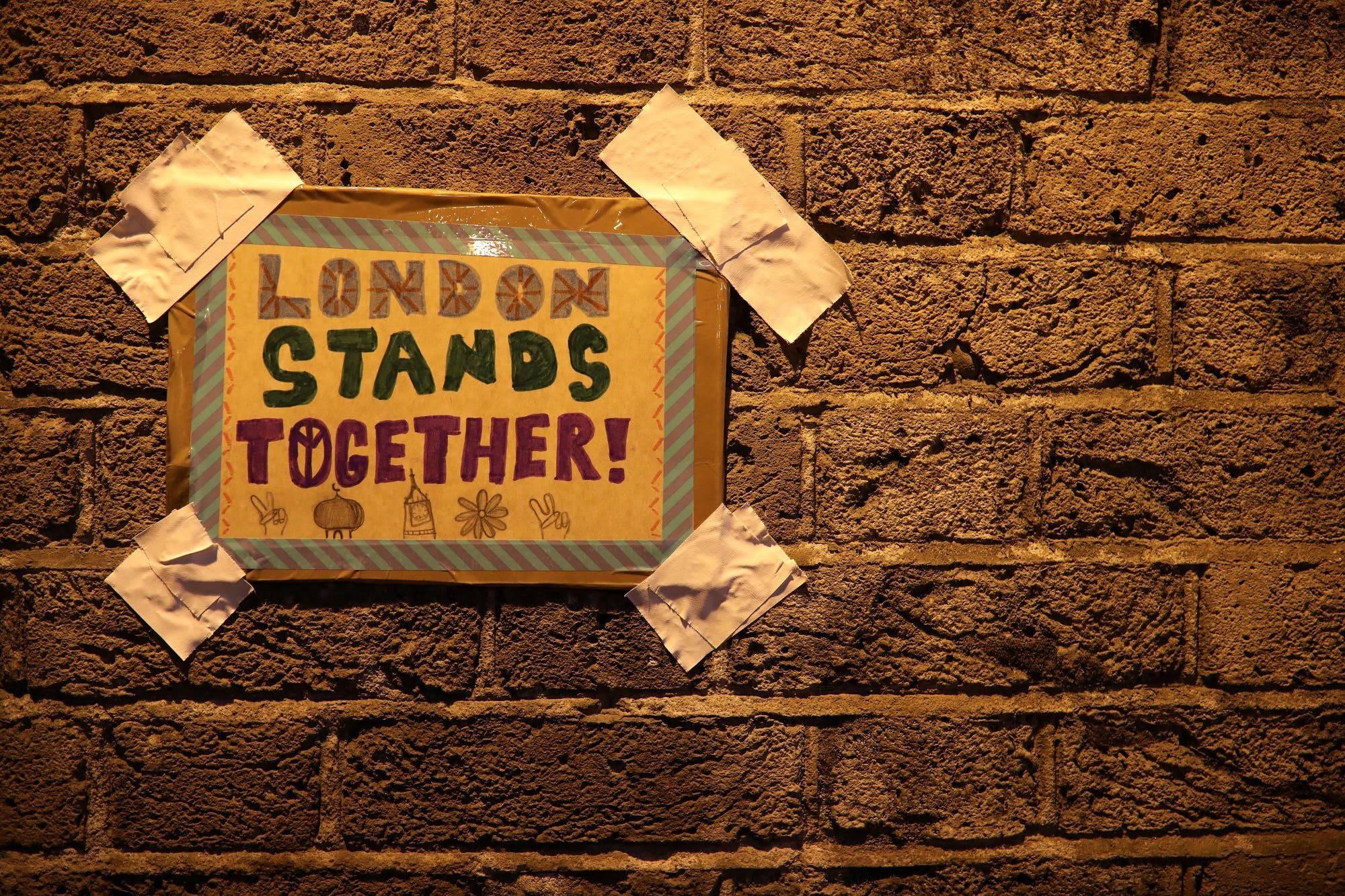 A message on a wall is seen near Finsbury Park, in North London, Britain, on June 19, 2017. (Reuters)
Osborne separated from his partner and mother of his children Sarah Andrews, 42, around six months ago.
Days before the incident, the suspect's neighbor in Cardiff, Khadijh Sherazi, said in comments to The Guardian, that her son Nadeem, 12, was riding his bike on the weekend, when Osborne allegedly called the little boy "inbred."
Speaking to Mail Online, one eyewitness to the attack, Rashid Hassan, 47, said that he was trying to help some of the people who were on the floor, when he saw the suspect pinned down to the ground by police officers.
"He was very aggressive, he was sweating and shouting," he added.
Adam Kadar, 40, who was also present on the day of the attack, said that the people tried to give the attacker water and calm him down, but "he was trying to fight us, he was biting people and was aggressive."
"In our religion, we do not want to kill anyone, so we had to save him," he added.