The Associated Press, DubaiThursday, 13 July 2017
US Secretary of State Rex Tillerson left Qatar on Thursday after a tour of Gulf Arab countries aimed at easing the worst regional dispute in years, but made no comment on whether any progress had been made in resolving the month-long crisis.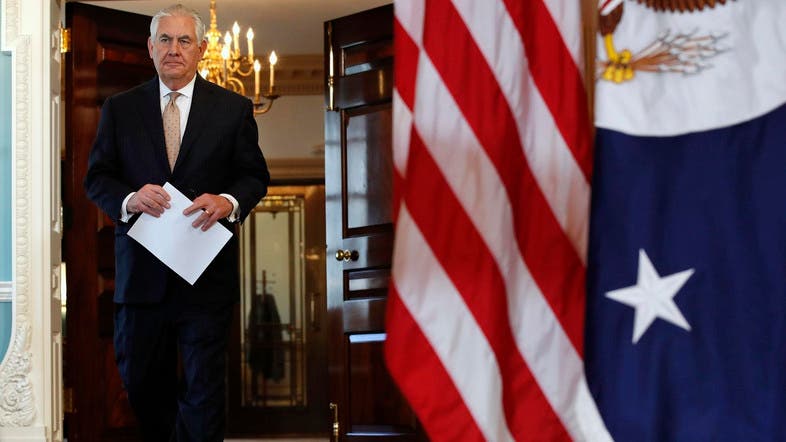 Tillerson walks to speaks at a news conference about Qatar at the State Department in Washington, Friday June 9, 2017. (AP)
Tillerson declined questions after meeting Qatar's emir, Sheikh Tamim bin Hamad al-Thani, to discuss Doha's feud with four Arab states that cut ties with it on June 5 over allegations it funds extremist groups and is allying with their arch-foe Iran. Qatar denies this.
The US's top diplomat re-visited to Qatar on Thursday for more talks with the country's 37-year-old emir, a day after wrapping up discussions with Saudi King Salman and other officials from Arab countries.
US Secretary of State Rex Tillerson's trip from Kuwait to Jeddah followed discussions on Tuesday with Qatari emir Sheikh Tamim bin Hamad Al Thani that ended with the signing of a counterterrorism pact.
Saudi Arabia, the United Arab Emirates, Egypt and Bahrain severed relations with Qatar and cut air, sea and land routes with it over a month ago, accusing Doha of supporting extremist groups.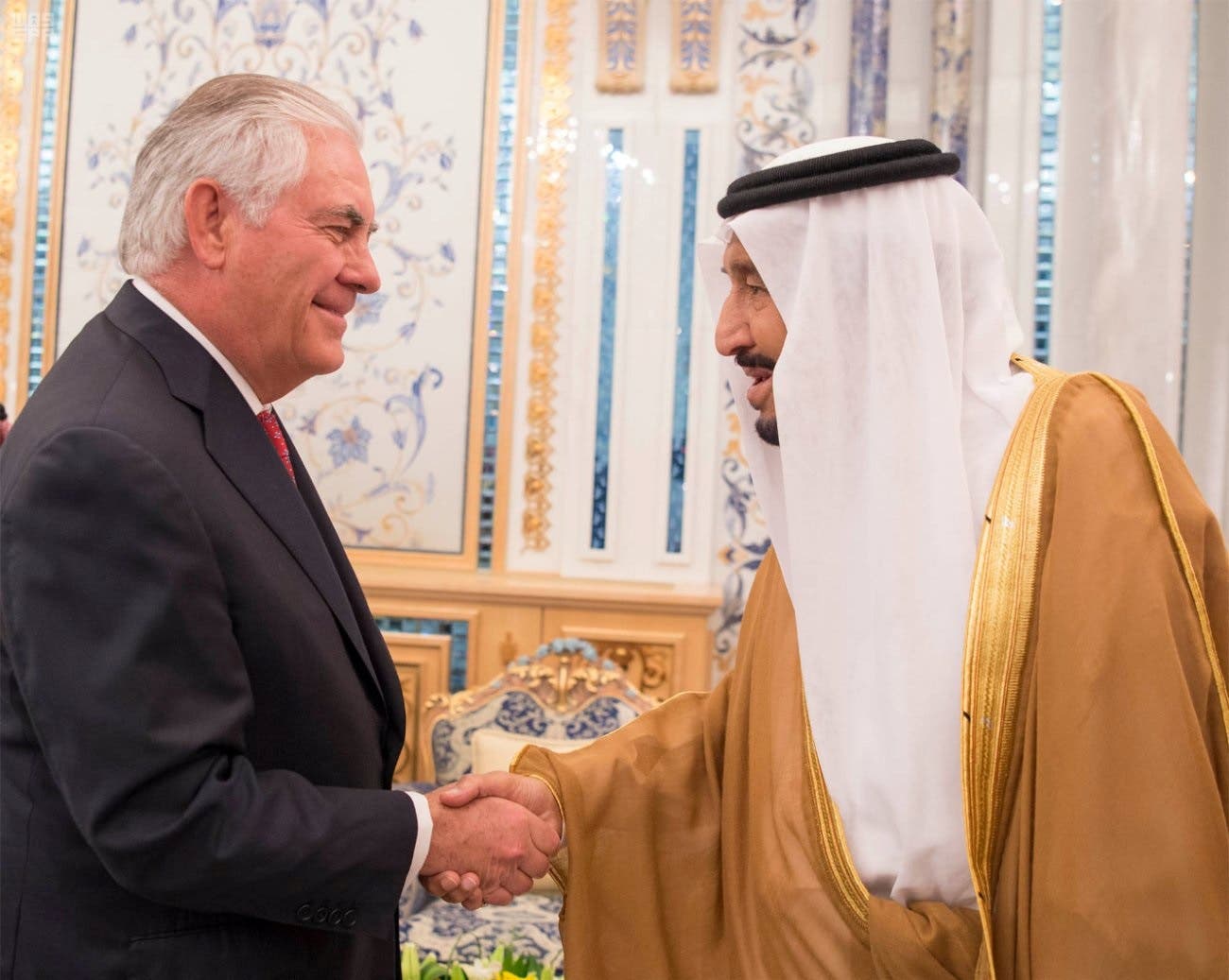 Saudi Arabia's King Salman shakes hands with Rex Tillerson in Jeddah on July 12, 2017. (Reuters)
Deal 'not enough'


Just hours before Tillerson's arrival in Jeddah, the four Arab states said the counterterrorism deal that Qatar signed with him on Tuesday was "not enough" to ease their concerns. Tillerson's visit to Saudi Arabia included talks with King Salman and Mohammed bin Salman. He also met with the foreign ministers of the four countries boycotting Qatar.
While welcoming US-led efforts to dry up terrorist funding, the four countries maintained a hard line that Qatar must meet their list of what they said were "fair and legitimate demands."
"The quartet affirms that the measures they have taken were motivated by the continuous and diversified activities of the Qatari authorities in supporting, funding and harboring terrorism and terrorists, as well as promoting hateful and extremist rhetoric and interfering in the internal affairs of states," they said in a joint statement.