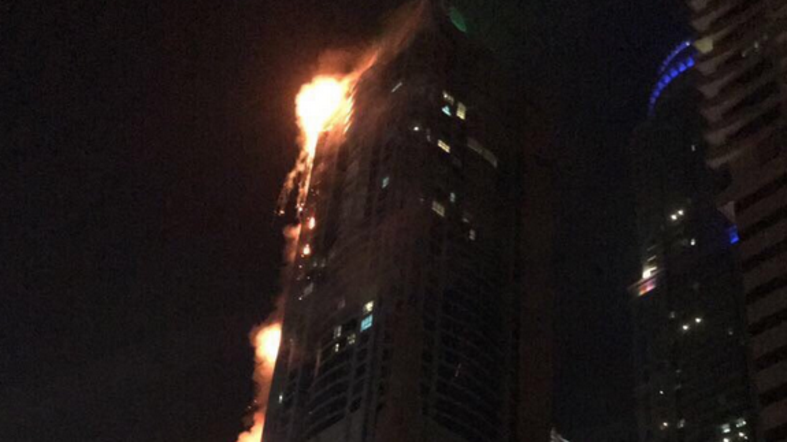 A fire blazes at 'The Torch', a residential high-rise tower, in Dubai. (AA.Net)
Staff writer, Al Arabiya EnglishFriday, 4 August 2017
A fire has ripped through a skyscraper in Dubai on Thursday, Dubai Media Ofice reported.
Firefighting squads were deployed to The Torch tower, one of the world's tallest residential buildings, to bring the fire under control.
Videos being circulated online show the fire rapidly spreading upwards as burning debris falls onto the streets below.